How We Started
David Churchill Surveyors 1990 – 2004
Land Development Consultancy – Manurewa, Auckland.
Churchill Timms 2004 – 2008
In partnership with Dave Timms based in East Tamaki/Botany area.
Churchill Land Development Services 2009 – Present
Change of company name to Churchill Land Development Services Ltd (Churchill LDS), to better reflect the company's abilities with David Churchill as sole Director. In April 2012 Churchill LDS opened a branch office in Christchurch. Adam Churchill started as Practice Manager of the Christchurch office in May 2013. David will be working with Adam to develop the Christchurch business in conjunction with making sure his Auckland clients are also looked after.
David Churchill – Director
Practice Manager, Auckland
B.Surv, Dip Mgt, MNZIS, Licensed Cadastral Surveyor,
Registered Professional Surveyor, NDS Assessor
We have an enthusiastic team of young professionals in Auckland who work with David to look after our Auckland clients. Our team are interested and willing to discuss development options with potential clients to enable the best use of their piece of land.
David's interests include:
(1) Supporting the development of the Surveying profession, in which he has been actively involved over the years, with the NZ Institute of Surveyors executive committees. He was part of the Review Committee to rewrite the NDS (National Diploma in Surveying) Unit standards, and he is a Qualified Assessor with Infratrain for the NDS qualification – assessing the competence of Survey Technicians. David is not afraid of speaking his mind, or being the dissenting voice if he believes in something and this has been recognised as a strong personal quality, and
(2) Sailing – David was a competitive sailor for 30 years, competing at national and international regattas, and he is still passionate about the sport, enjoying the regular competition of series races from Pine Harbour. He also enjoys fishing and spending time on the water with his family, exploring the Waitemata Harbour in his power boat, or planning family boating holidays in different locations.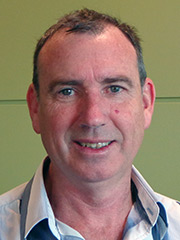 Adam Churchill – Practice Manager, Christchurch
B.Surv, AMNZIS
Adam is a second generation Surveyor, growing up in a family business. The work he was involved with at his previous employment included the production of 3D models for large scale Topographical surveys and Civil Engineering Design using 12d Engineering and Surveying software. He was also involved with large Infrastructure Projects in Auckland, Cadastral Surveys in Northland, and surveying work offshore in Polynesia and Micronesia. Prior to starting work at Churchill LDS, Adam was on secondment to SCIRT (Stronger Christchurch Infrastructure Rebuild Team) in Christchurch as their 12d Software Manager, where he worked alongside the GIS team to create an integrated model between the software and the GIS system. Adam is committed to Christchurch and helping with the rebuild of the city and has recently purchased a house in Cashmere.
Adam's strengths include an exceptional ability and understanding of the latest computer software and technology. This skill will keep our Company at the leading edge of Engineering and Surveying solutions.
In his spare time Adam can be found running on the streets and hills of Christchurch or on his road or mountain bike. He also enjoys rock climbing, skiing, mountaineering, swimming and football.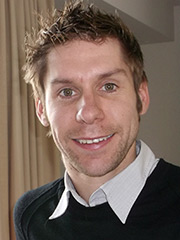 Anthea Churchill – Office Manager
B.Sc, Dip Food Quality Assurance
In her previous work Anthea was a microbiologist, specialising in Food Quality Assurance, until 1996 when she joined the family business full time. Her role is to assist the Practice Managers in Auckland and Christchurch with the operations of the Company, including finance, business, client liaison and human resources.
Anthea has a strong academic approach to business and managing the systems needed to deliver a quality service to clients. Her strength is in communication and monitors all business correspondence and records.
Anthea has an interest in the Arts, and served as Chairperson of the Friends of South Auckland Ballet Academy Committee for about 10 years while her daughters studied ballet.